Crypto Resources
---
Privacy & Anonymity
General Privacy
Atomic Swaps/Cross Chain Bridges
Atomic Swaps enable the exchange of one cryptocurrency for another without using a centralized intermediary. They allow two users to swap two assets from two different chains without having to trust each other. No KYC.
No KYC Fiat On ramps
Bitcoin was designed to be a peer-to-peer system. Let's keep it that way.
Sourcing No-KYC Bitcoin can be a little bit difficult, but here's some resources to get you going.
Your trusted crypto friend or family member or anyone in your trusted network.
HodlHodl – Decent.
Bisq – Kind of technical and not very user friendly
Bitcoin ATM's
Privacy Networks
Wallets
⚠️ WARNING Storing crypto should be done with extreme caution. It is highly recommended to use only hardware wallets to keep your high value crypto safe. Any wallet that you have to download to your computer creates a vector for malware and puts your funds at risk. Some crypto coins may not have wallets and should be kept on exchange. Refer to Privacy & Anonymity Section for peace of mind.
Hardware Wallets
You should definitely own a hardware wallet.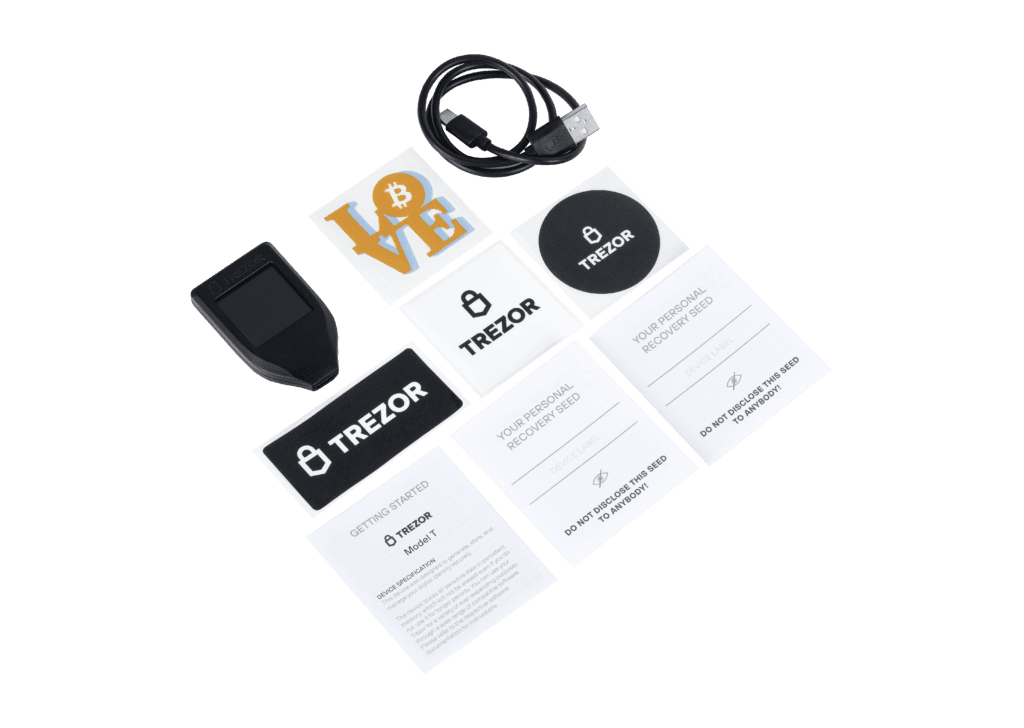 Ledger – Most widely used hardware wallet. Supports most coins. Best for multi coin support.
Trezor – Open Source. Best for privacy and security.
Arculus – Untested.
DIY – TODO
Software Wallets
Low to High Risk (Can be low risk when used with hardware wallets)
Browser extension wallets should be considered first. Downloading a wallet to your desktop as an executable should be done with extreme caution and avoided if possible.
Circular Economy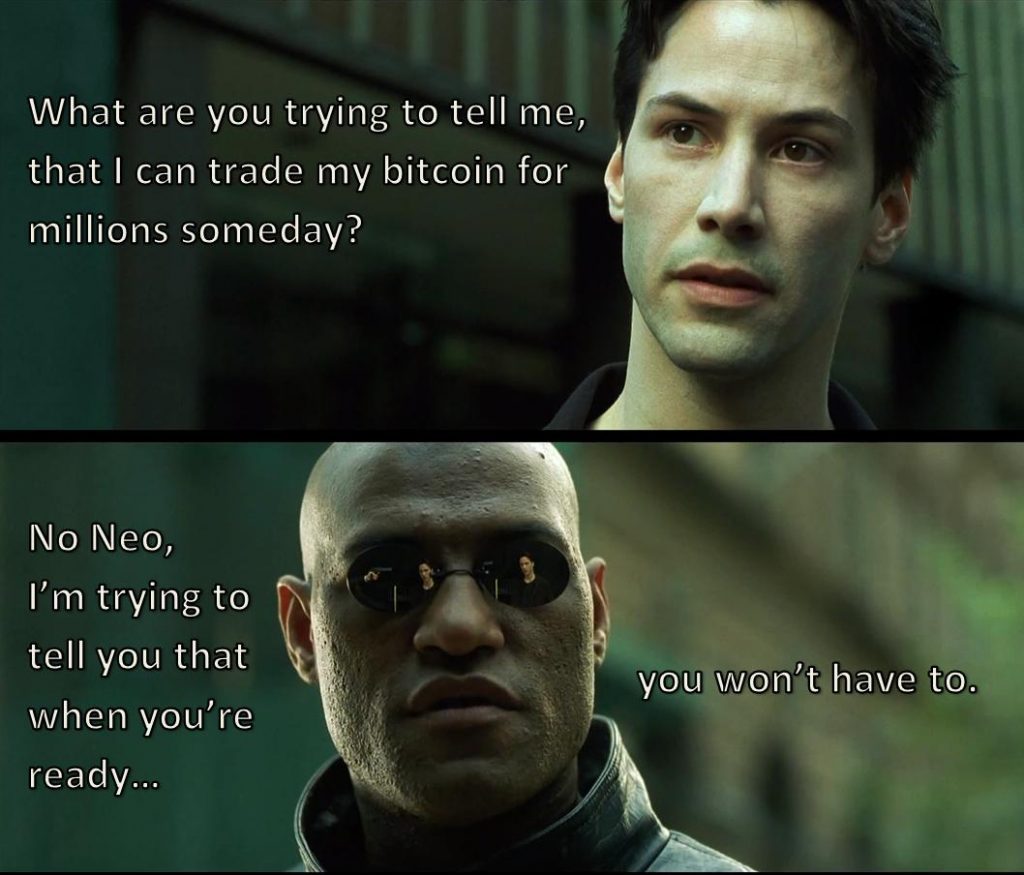 Spend Crypto
Earn Crypto
For Businesses POS – TODO
For Freelancers – Get a wallet address and have employers send funds there!
Mining
Yield Farming – See Yield Farming
Exchanges
Exchanges come in all shapes and sizes. There is no one size fits all and since crypto is still nascient technology you will likely need to get comfortable working with multiple exchanges.
Peer To Peer Exchanges
These exchange are generally slower and less liquid, but are typically the best place to get your hands on some noKYC crypto.
Centralized Exchanges
Pros: Easy to use. Liquidity. Lots of coins.
Cons: Not your keys, not your coins. KYC.
Decentralized Spot Exchanges
DeFi short for Decentralized Finance refers to financial services that are built on top of distributed networks with no central intermediaries. DeFi is the core of crypto. Every trader should strive to understand how to use these networks.
Decentralized Perpetual Exchanges
Research & Tools
General Analysis
Great for Coin Prospecting and more.
On-Chain Metrics
Follow the ledger.
Tracing and Monitoring
Breadcrumbs – Breadcrumbs is an open blockchain analytics platform. It offers a set of tools that empowers you to trace and monitor crypto transactions.
Sentiment Analysis
Technical Analysis & Screeners
TradingView – The best cloud charting platform out there. Follow me @pAulseperformance
Security Smart Contract Audits
Look here to see if your blockchain project has been audited. If it has not, then it's probably a scam. Even if it is audited it could still be a scam :shrug:
News
News is pretty much just noise. Everywhere. I recommend turning off the news and trading with your gut, but ill leave these links here for completeness.
Angel Investing
Crypto makes it easy for normal people to invest in new technology. No longer do you need to have over $1Million in Assets and be an accredited investor. This is great, but it also comes with higher risk than normal angel investing.
It's very easy for crypto companies to scam new investors with false promises and high hopes. So it is very important that you proceed into this realm with extreme caution and a pretty sure guarantee of losing money at one point or another in a scam.
Launchpads
Get in early on ICOS, IEOs, IDOs, ISOs these are different abbreviations used throughout the industry to invest early in a token before it hits exchanges. Typically this is the best way to buy a token at the lowest prices. But you need to be careful and do your due diligence. It's very common now for token's to many rounds of pre-ico seed sales to raise revenue through accredited investors before they release their crypto to the public. You need to understand the vesting schedules, coin tokenomics and where you fall into the public sale.
Smart Money
Follow the smart money and view the portfolios of early investors. You can create a free account on Crunchbase and follow these hedge funds or you can follow the coins after they are listed on Coinmarketcap. Either way, knowing that a coin has investor backing can help you make better investments without doing all the hard work.
Though, it should be noted that these hedge funds may also dump on you. So don't buy a coin just because you notice a lot of big players are backing it. Do your research and understand if you are exit liquidity in the middle of the hype cycle or you just found a gem no ones talking about yet. Early investors love to make money and they're good at it so they will bail on project as soon as they have made profits, which is usually right around the next round of investments are made 😉
Decentralized Finance (DeFi)
DeFi is an abbreviation of the phrase decentralized finance which generally refers to the digital assets and financial smart contracts, protocols, and decentralized applications (DApps). In simpler terms, it's financial software built on the blockchain that can be pieced together like Money Legos Defi is typically used for loans, earning interest (yield farming), and borrowing against collateral.
General
Yield Farming
Tools
Decentralized Fund Management

https://symmetry.fi/ – Create your basket of tokens, diversify your crypto portfolio, manage risk & earn passively.
https://solrise.finance/ – A decentralized fund management and investment protocol on Solana – the fastest blockchain to date.
Automation
General Automation
We all live busy lives and have only about 4000 weeks before we are dead, so its best if we set up solutions that enable us to be away from the computer as much as possible and out in the real world making the most of our finite experience. Cryptocurrency is about freedom and financial sovereignty. Let's be good stewards of our time.
Bot Trading
If you have a good strategy and a bit of technical knowledge use it!
TradersPost – Connects to Robinhood
Bitsgap – Smart trading across 25 crypto exchanges within unified interface.
DIY – There's a lot of ways to do it yourself.
Social Trading & Portfolio Management
Entertainment
NFT
Non-Fungible Token (NFT) refers to digital assets with unique characteristics. Unlike bitcoin, ethereum, or other tokens that are fungible and can be traded with one another, each NFT assets are distinct from each other. Real world example for NFTs include art, trading cards, game items, land titles, and more.
Games / Metaverse / VR / AR
Education
Education
PineScriptStrategy.com doesn't know it all so don't be afraid to check out these other resources for more knowledge.
Technology
Appendix